Fort Patience, built on the apex of a promontory
, overlooking a serene beach and bay, is situated on the coastline of the Gulf of Guinea at Apam, in the Central Region.
The fort was constructed between 1697 and 1702 by the Dutch. Originally called Fort Lijdzaamheid ('Patience' being the English translation).
Between 1701 and 1721, the Dutch reinforced Fort Patience by erecting a demi-bastion on the northwest and the southeast. The fort has since served as a police station and a post office. Fort Patience is currently used as a very rest house, per room at 10 Ghana Cedis (as of may 2017).
You`ll find only a simple bed in the rooms. Washrooms are downstairs. Be aware, the might not be light. So, please bring all necessary stuff with you. Otherwise, you`ll be rewarded with fantastic views over the town and seaside.
---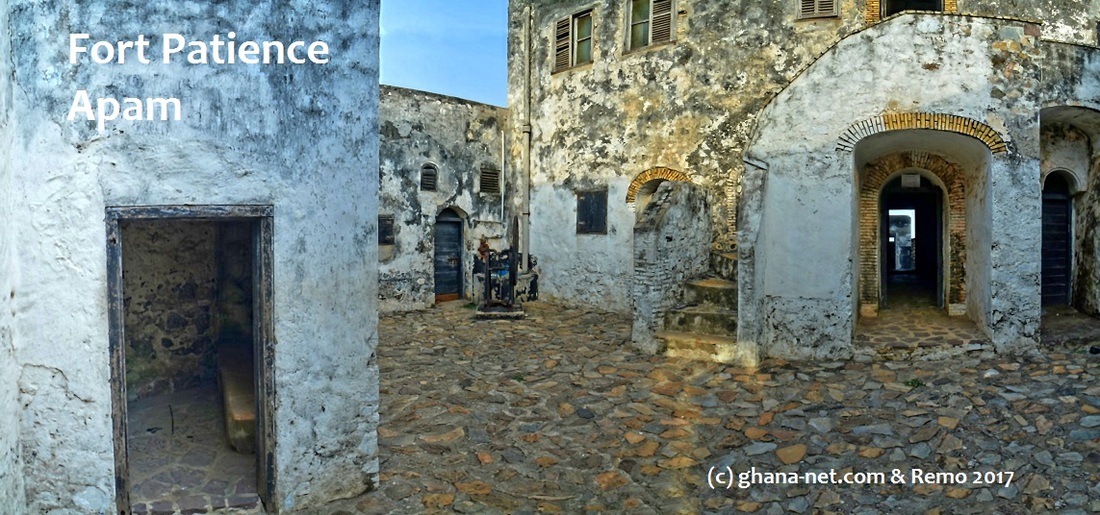 More pictures and information`s soon! Last update May 9, 2017
---
---